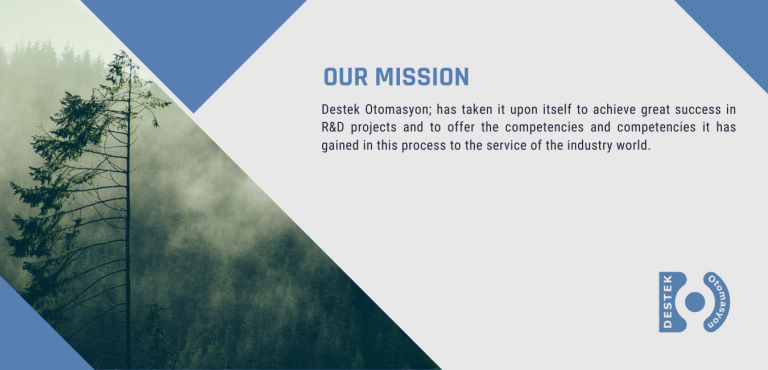 Today, with the vision of its founders, Destek Otomasyon has expanded its production range and the opportunities it offers to its business partners, has taken it upon itself to achieve great success in R & D projects and to present the competencies and competencies gained in this process to the service of the industrial world.
All systemic tools, software and hardware products used in automation processes for the needs arising as a result of R&D researches are produced within the body of Destek Otomasyon. Motors and drives, measuring systems, complementary parts and software, embedded control systems, programmable control cards, user interfaces and panels for different applications in the production portfolio are produced at a level that meets the expectations of business partnerships.
Destek Otomasyon offers different solutions to its business partners with the products it produces within the scope of R&D projects. Motors and drivers with usage area in electric and solar vehicles, measurement systems that have a usage area in various sectors and laboratories, especially in automotive, machinery, defense industries, embedded control systems that have the ability to intervene instantly in the machine or device thanks to the remote access feature, users with many application areas from air conditioning devices control panels to operator control panels of road line machines The production, design, tests and applications of the interfaces are carried out within the body of Destek Otomasyon.
Destek Otomasyon produces appropriate solutions for its business partners to be used for different purposes in different fields and sectors as a result of its work and requests, and it does this activity by maintaining its high motivation, determination to work and the quality it has developed.